Conduct and standards
Reporting misconduct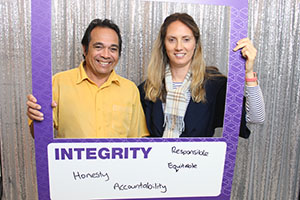 Under the Corruption, Crime and Misconduct Act (2003) (external site), the SMHS Chief Executive has obligations to both the Corruption and Crime Commission (CCC) (external site) and the Public Sector Commission (PSC) (external site) in relation to reporting suspected misconduct by staff.
Complaints are different to misconduct.
A complaint is generally an expression of dissatisfaction by or on behalf of an individual consumer / carer regarding any aspect of service provided by SMHS, including:
You can read more about how to share your feedback about these hospitals on their websites.