Living in WA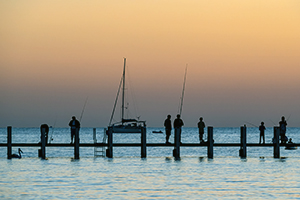 WA offers one of the best lifestyles in the world, with its sunshine, endless blue skies, white sandy beaches and easy-going lifestyle.
With many attracted to living and working in this beautiful state, WA is a diverse, inclusive and modern society. Moving to WA can be a great choice for you and your family. It can also help your career. Our beautiful state is complemented by a first-class integrated health system that provides opportunities to work across diverse clinical specialities in cosmopolitan cities or rural communities.
WA has something on offer for everyone, whether you are looking for vibrant cafe and restaurant scenes and shopping districts, or wide open spaces and spectacular scenery. Families have access to a wide range of sporting opportunities, recreational activities, and quality schooling. Weekends are for swimming, playing sport, shopping, and dining out. Take a picnic to a national park, go for a relaxing bushwalk or get to know our unique wildlife.
Our multicultural society welcomes people from all over the world. On your travels you can experience and learn about Aboriginal culture and enjoy local and international cuisine.
Our schools and universities provide a quality education. Housing comes in all sizes, from large houses with a backyard and swimming pool, to brand-new inner-city apartments.
Over the years, we have welcomed many people from all over the world to work for SMHS and live in our beautiful state. Talk to them and they'll give you a range of reasons why they love their new home so much.
WA really has something to offer everybody, from the easy going and secure lifestyle, to the warm weather and sandy white beaches, the quality and affordable education options, easy accessibility supported by a range of transport options, right through to the adventures that can be experienced through caravanning and camping under the starry skies.