SMHS celebrates International Day of People with Disability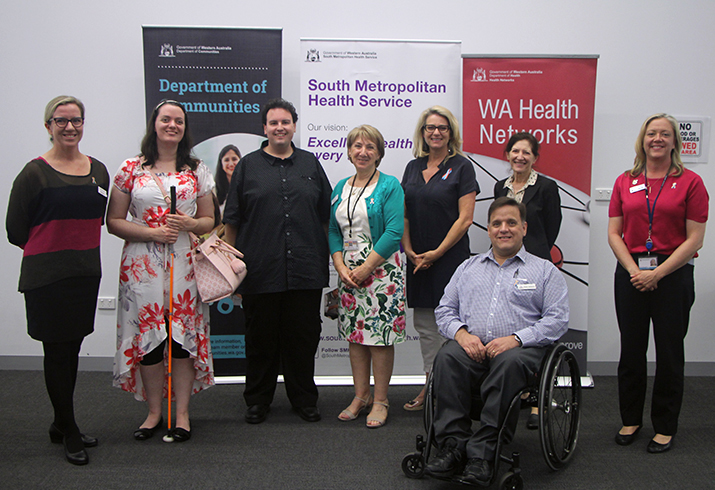 More than 170 people recognised International Day of People with Disability at an event hosted by SMHS and the Disability Health Network
SMHS continued its tradition of celebrating International Day of People with Disability on 3 December with an event attended by more than 170 staff, consumers, community members and WA health and other government agency representatives.
This global day of celebration acknowledges the achievements and contributions that people with disability make to the workforce and to our community.
This year's theme – Not all disabilities are visible – acknowledged that approximately 80 per cent of all disabilities are invisible and not immediately obvious to others.
Attendees were provided an insight into how we can work together to collectively empower people with disability and embrace inclusiveness and equality.
Guest speakers at the event were diverse and presented their unique perspectives of living with disability. Sharing their stories with honesty and humour, they provided an opportunity to reflect what we, as individuals, can do differently through our actions and attitudes to break down physical and cultural barriers.
Joining the event via videoconference, Disability Discrimination Commissioner Dr Ben Gauntlett affirmed that all people with disability have a right to be treated with dignity and respect and acknowledged the significant contribution people with disability make to the workforce and society.
For more information on how we can celebrate the diversity of disability, watch the Australian Human Rights Commission video Not all disabilities are visible (external site).
Follow South Metropolitan Health Service on Facebook (external site) and keep up to date with all the latest news.