Aboriginal graduates kickstart their careers at SMHS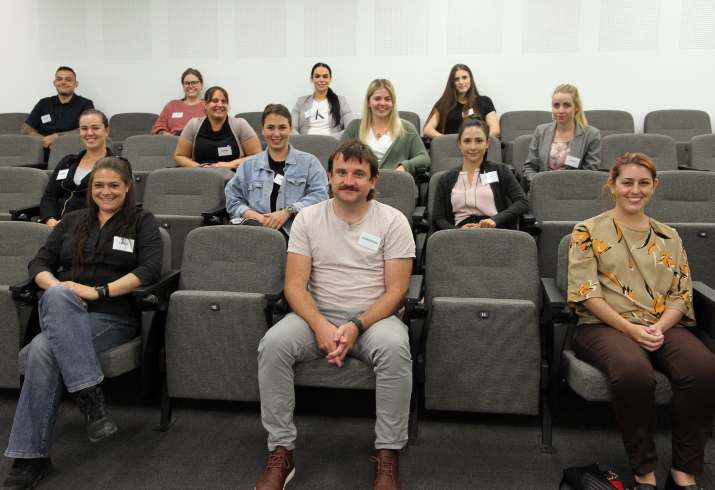 Aboriginal registered and enrolled nursing graduates about to start their careers at Fiona Stanley, Fremantle and Rockingham hospitals
A group of Aboriginal registered and enrolled nursing graduates will start their careers at Fiona Stanley, Fremantle and Rockingham hospitals in maternity, mental health and other areas from Monday 15 February.
For Murdoch University graduate Alea Mclean this opportunity is a 'dream come true'.
"When I found out I had been accepted into the program at Fiona Stanley Hospital I couldn't help but cry with happiness," Alea said.
"I had the opportunity of completing my clinical placement at South Metropolitan Health Service (SMHS) and I felt like a belonged. That was the main reason why I really wanted to become part of the graduate program.
"SMHS has a great understanding of Aboriginal culture and I feel very welcomed."
Alea's goal is to work in an Intensive Care Unit.
"After having a short-stay in ICU as a patient I realised I wanted to be able to help patients and make them feel comfortable, the same way my nurses did for me," Alea explained.
"I know it sounds cliché but I really want to help people."
For graduate Linda Chaplain, who will start her role at Rockingham General Hospital, this opportunity presents many benefits which she hopes will prepare her for the future.
"I hope I gain as much practical experience as possible and get exposed to different clinical areas," Linda said.
"I am really excited to start at RGH and establish close relationships with the community."
Congratulations to our new graduate nurses and we wish them all the very best as they start their careers in nursing.
Follow South Metropolitan Health Service on Facebook (external site) and keep up to date with all the latest news.