Meet our four 2023 WA Health Excellence Awards finalists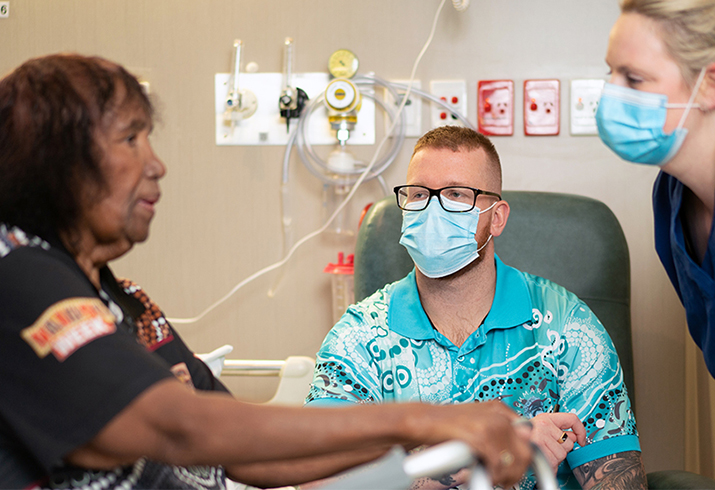 Four outstanding South Metropolitan Health Service (SMHS) teams are finalists in the WA Health Excellence Awards (external site) to be held on 7 December 2023.
Being recognised at a state level is a significant achievement and a true testament to the hard work our staff are doing to ensure the best outcomes for our patients.
These projects provide high quality, patient-centred and innovative solutions that enhance our health service.
Cultural change within Rockingham General Hospital Emergency Department (pictured right) was nominated for an Excellence in Aboriginal Health award.
After identifying a need for improved culturally responsive care, this Rockingham General Hospital (RGH) project created a more inclusive and safer environment for Aboriginal emergency department (ED) patients and families while connecting non-Aboriginal patients and hospital staff to First Nations' culture.
Aboriginal health liaison officers (AHLOs) and ED staff at RGH partnered with Aboriginal community members and health consumers to embed a culture with increased security for Aboriginal patients, decreased 'did not wait' rates, improved support mechanisms and direct feedback pathways for Aboriginal ED patients.
Congratulations to our other finalists:
Excellence in Aboriginal Health: Aboriginal Ear Health Program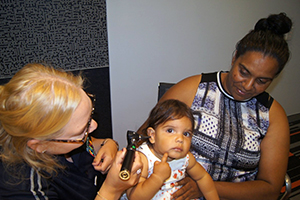 Aboriginal children are five times more likely to develop chronic middle-ear-disease than non-Aboriginal children.
This key partnership between health and Aboriginal community services supports the delivery of timely, culturally appropriate specialist ear, nose and throat (ENT), audiology and hospital services to Aboriginal children and their families.
Since 2021, the provision of ENT surgical services by Rockingham General Hospital to Aboriginal children has been crucial to the clinic's excellent outcomes.
In 2022-23 alone, 292 Aboriginal children attended clinics and more than 70 children received life-changing ENT surgery.
Excellence in Person-Centred Care: Patients at Risk Project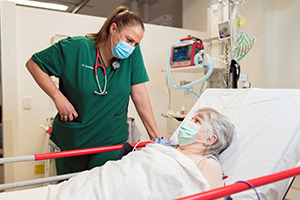 Through extensive research, the Fiona Stanley (FSH) Emergency Department (ED) Consumer Advisory Group established the 'Patients at Risk' project to improve the patient experience of vulnerable patients in the ED.
The group made general recommendations, including staff education, that could be viable for all staff and benefit all patients.
These recommendations formed a concept of patient centred care which allowed staff to have access to specialised help and information, collaborative and consistent approaches to care in ED, whilst using communication that is clear, two-way and audience specific.
Excellence in Sustainability: Think Before You Bluey Campaign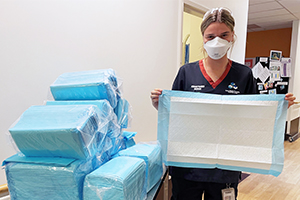 The SMHS Think Before You Bluey campaign took aim at the 400,000 'blueys' used across SMHS each year.
By asking staff to stop and think before reaching for a bluey, the campaign has so far seen a drop in use of 21 per cent or 82,150 fewer blueys going to landfill (equivalent to 1.9 tonnes of waste).
In addition, $20,000 has been saved in purchasing and waste disposal costs.
Keep up to date with our news and achievements