Excellence in clinical and patient centred care celebrated at 2021 SMHS Excellence Awards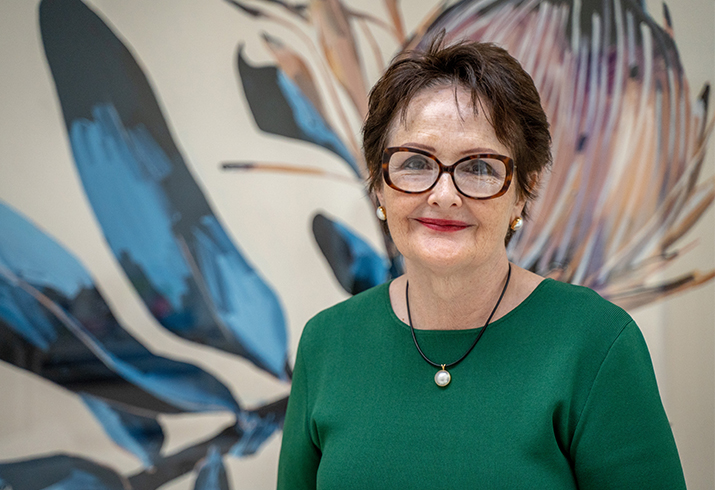 Peta Fisher, winner of the SMHS Board Award.
The high calibre projects, teams and individuals that enable South Metropolitan Health Service (SMHS) to provide exceptional clinical and patient centred care were celebrated at the 2021 SMHS Excellence Awards last night.
More than 200 staff, guests and sponsors attended the cocktail style event.
"Every staff member plays an important role in delivering our vision of excellent health care, every time, but our winners and finalists are an inspiration to us all to be better and go further," SMHS Chief Executive Officer Paul Forden said.
"Their dedication to innovate and improve the patient experience and to show our values in action is exemplary – they have taken SMHS to new heights in patient care."
The 2021 SMHS Excellence Award winners are as follows:
Excellence in Clinical Care
Comprehensive oral care project, Fiona Stanley Fremantle Hospitals Group (FSFHG)
Excellence in Improving the Patient Experience
My Choice fixed menu and allergy mapping project, FSFHG
Excellence in Developing and Engaging our Staff/Team
Annual IMPROVE Conference, FSFHG
Excellence in Strengthening Partnerships
Aged Care Transition and Liaison Nurse, Rockingham Peel Group (RkPG)
Excellence in Innovation
Frailty Assessment Unit, FSFHG
Well done to the comprehensive oral care project team who as overall winner of the team categories also received the Southern Star Award.
Volunteer of the Year
Joan Salter, RkPG
Researcher of the Year
Professor Bu Yeap, FSFHG
Chief Executive's Commitment to Excellence
Clare Oudman, FSFHG
SMHS Board Award
Peta Fisher, FSFHG
Keep up to date with our news and achievements