SMHS committed to reducing its environmental impact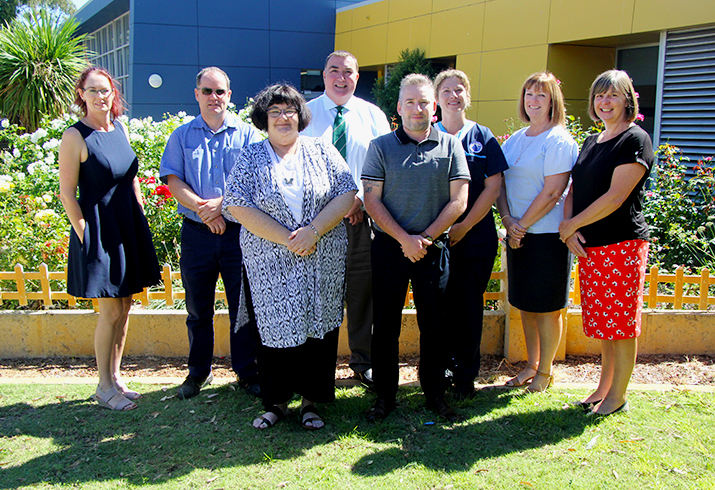 Members of the Rockingham General Hospital Environmental Sustainability Special Interest Group
The South Metropolitan Health Service (SMHS) is committed to reducing the impact the organisation has on the environment and has made environmental sustainability a strategic priority.
To drive this, SMHS has developed an Environmental Sustainability Framework, which sets out 10 interconnected goals to direct efforts to reduce the impact of the organisation on the environment including waste, energy, purchasing and water, amongst others.
In 2019, SMHS also became the first WA health service provider to join Global Green and Healthy Hospitals (external site), aligning with international standards in environmental sustainability.
SMHS is also the first public health service in WA to appoint a dedicated Sustainability Officer to support and facilitate sustainability initiatives across the organisation.
Everyone across the health service is encouraged to Think Act Change: to think about ways to be more sustainable, to take action to bring ideas to life and change behaviours or processes to promote environmental sustainability.
Watch this video to learn about our environmental sustainability commitment and initiatives already underway across SMHS.
Follow South Metropolitan Health Service on Facebook (external site) and keep up to date with all the latest news across SMHS.